About Little Settlers
Little Settlers is a privately owned centre by local Bombay couple Matthew and Emma Reichenbach. It is the sister centre to the very successful Little Pioneers.
Little Settlers has 2 on-site rooms within the centre; broken down into 2 sections:
The Explorers from 0 - 2.5 years of age.
The Trailblazers from 2 - 4 years of age.
Each contain their own separate indoor / outdoor area so that there is key focus on each age group.
Our outside area is colossal and promotes imagination and creativity within your child. There are lots of areas to play, explore and investigate. We thrive on childrens interests and extend them to create investigation.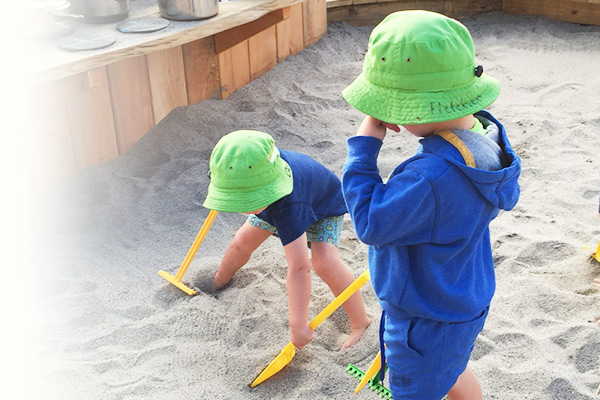 ---
Little Settlers is many things. We focus on challenging our children and offering them a variety of experiences with the tools to complete them. We offer a loving environment that means lots of cuddles and attention for our children so they can settle and enjoy each and every day with us.
We are a family oriented centre and are here to support our families and our community.
Little Settlers is a purpose designed and built centre for children aged 0 through to age 4.
Here we provide all linen, nappies and meals, including cow's milk.
We have an amazing full time chef who cooks high class and nutrious meals every day.
We serve breakfast, morning tea, lunch, afternoon tea and late snack.
Water is available all day long.